Nigerians woke up to news of the arrest of Sunday Adeyemo, Yoruba nation agitator better known as Sunday Igboho, on Tuesday.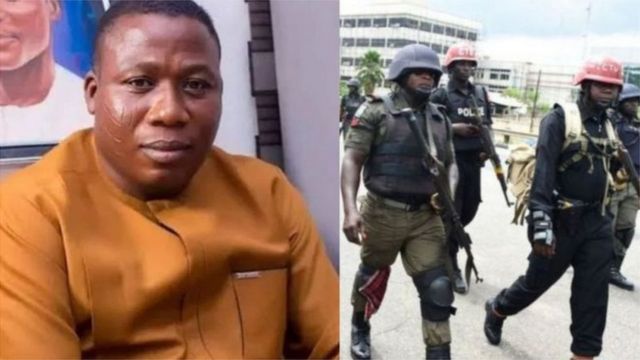 According to Punch, Igboho was arrested in Cotonou by Benin Republic's security forces while he was trying to flee to Germany.
Igboho who escaped the July 1 DSS raid on his house in Ibadan went underground since then. The operation at his house led to the killing of two persons, the arrest of 12 otters and the destruction of his property by the secret police.
The DSS declared him wanted for alleged stockpiling of arms but he has since denied the allegation
PUNCH reported that he was reportedly arrested on Monday night by the security forces of Benin Republic at an airport.
There was a protest by Igboho's supporters that DSS should stop the manhunt and release his aides who have been in the custody of the secret police since.
But Igboho's counsel, Chief Yomi Aliyu (SAN), when contacted said he also read of the arrest but could not confirm if it is true or not.
An agitator of Yoruba Nation, Sunday Adeyemo aka Sunday Igboho, has been arrested in Cotonou, Benin Republic.
The development has elicited a torrent of reactions from Nigerians on Twitter.
Below are some of the comments.
It is earlier reported that, the Yoruba Nation Agitator, Sunday Adeyemo aka Sunday Igboho has been arrested in Cotonou, Benin Republic, The Nation can confirm.Igboho was arrested at an airport in Cotonou on Monday night.
Several supporters who are close to the embattled agitator confirmed his arrest on Tuesday.
One of them said Igboho had a Benin Republic passport and was on his way to Germany before he was arrested on Monday night.
"It would have been difficult for authorities to arrest him outside the country. He had a German passport with 10-years validity
"Forget the insinuations and reports that his location was tracked in Nigeria, it was difficult for intelligent sources to track his location, he has been in an undisclosed location in Benin Republic since about two weeks."