Africa Day (25 May) will be celebrated online this year 2021, with virtual events taking place across the country. Twenty-three local authorities and their community partners are hosting a diverse range of virtual activities, from storytelling to traditional crafts, musical performances to webinars.
Members of the African diaspora in Ireland and the communities of African heritage are also invited to share their own Africa Day content by tagging @AfricaDay on Twitter or AfricaDayIreland on Instagram, and use the hashtags #AfricaDay2021.
2021 is the 16th year in which Irish Aid at the Department of Foreign Affairs is supporting events to mark Africa Day in Ireland.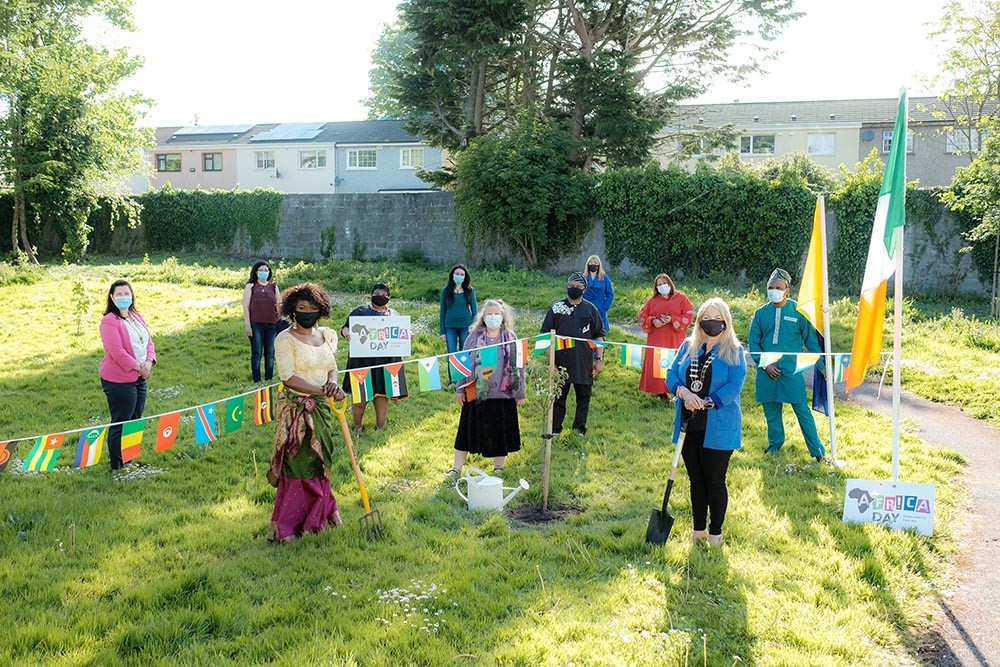 Speaking ahead of Africa Day, Minister for Overseas Development Aid and Diaspora at the Department of Foreign Affairs, Colm Brophy TD, said:
"For a second year, Africa Day in Ireland is being celebrated virtually. Africa Day is an important date for communities across Ireland. Today we celebrate our vibrant connections with the diverse continent of Africa. We also mark the immense contribution of the African diaspora to Irish society, including in our national response to the COVID-19 pandemic.
"I am delighted at the record number of local authorities bringing Africa Day events to local communities around the country this year.
"Ireland's solidarity and partnership with the continent of Africa is unwavering, including at this challenging time. Ireland is working to strengthen public health systems in Africa through an investment of almost €100 million this year.
"I wish you all a Happy Africa Day, and I look forward to a time when we can celebrate this important day in person again."
The annual programme of Africa Day in Ireland is supported by Irish Aid at the Department of Foreign Affairs. Events aim to highlight the scope and benefits of Ireland's engagement with Africa and increase public awareness of Irish Aid's development programme throughout Africa.
Africa Day, which falls on 25 May annually, is the official day of the African Union and marks African unity. Marked in Ireland and around the world, the day is an opportunity to appreciate and celebrate the continent's diverse history and heritage while acknowledging its cultural and economic potential.
READ ALSO: George Floyd: Thousands of people take the knee across Britain to mark one year
Since 2006, Irish Aid at the Department of Foreign Affairs has been the driving force behind the annual Africa Day celebrations in Ireland. Africa Day events highlight the scope and benefits of Ireland's engagement with Africa by:
raising awareness of the official overseas aid programme managed by Irish Aid and its central focus on sub-Saharan Africa
raising awareness of the United Nations Global Goals for Sustainable Development
increasing public understanding of Africa by highlighting the diversity and potential of the continent; and
raising awareness of the potential for bilateral trade and investment linkages between Ireland and African countries, in line with the government's Africa Strategy