Ukrainian troops have received more than 45 howitzers from the U.S. to help in their war against Russian invaders, Pentagon officials said Wednesday.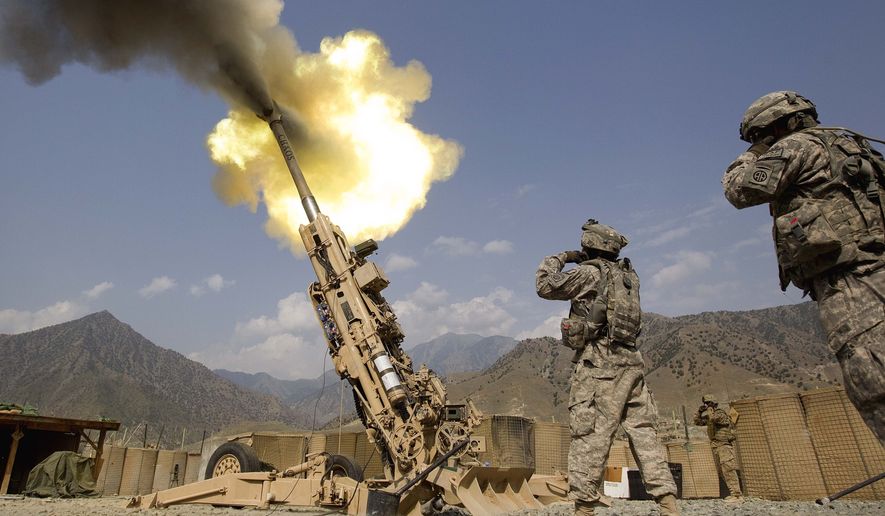 The shipment amounts to more than half of the 90 M-777 towed artillery pieces sent to Kyiv as part of a U.S. security assistance package that included 11 Mi-17 helicopters and 200 M-113 armored personnel carriers.
The M-777 is the top-of-the-line towed 155 mm howitzer used by Army and Marine Corps troops.
The cannon saw extensive combat operations in Afghanistan. It can shoot a standard M-107 high explosive round about 15 miles or 25 miles if using an M-982 Excalibur extended range guided artillery shell.
As the fighting in Ukraine has moved east — where the terrain is flatter than in other parts of the country — artillery has become a frequent request of Ukrainian President Volodymyr Zelenskyy.
READ ALSO: US: White House 'Worries' Iran Could Be Nuclear Weapon Ready in Weeks
It was earlier reported that, The United States military has started training a small number of Ukrainian troops on using howitzer artillery, a senior U.S. defense official said on Wednesday, adding the training was being conducted outside of Ukraine and would take about a week.
"It's a smallish number of Ukrainians, a little bit more than 50," the official said, speaking on condition of anonymity.
Last week, U.S. President Joe Biden announced an additional $800 million in military assistance to Ukraine, expanding the aid to include heavy artillery ahead of a wider Russian assault expected in eastern Ukraine.