Nnamdi Kanu's lawyer provides update on IPOB legal battle with Nigerian govt.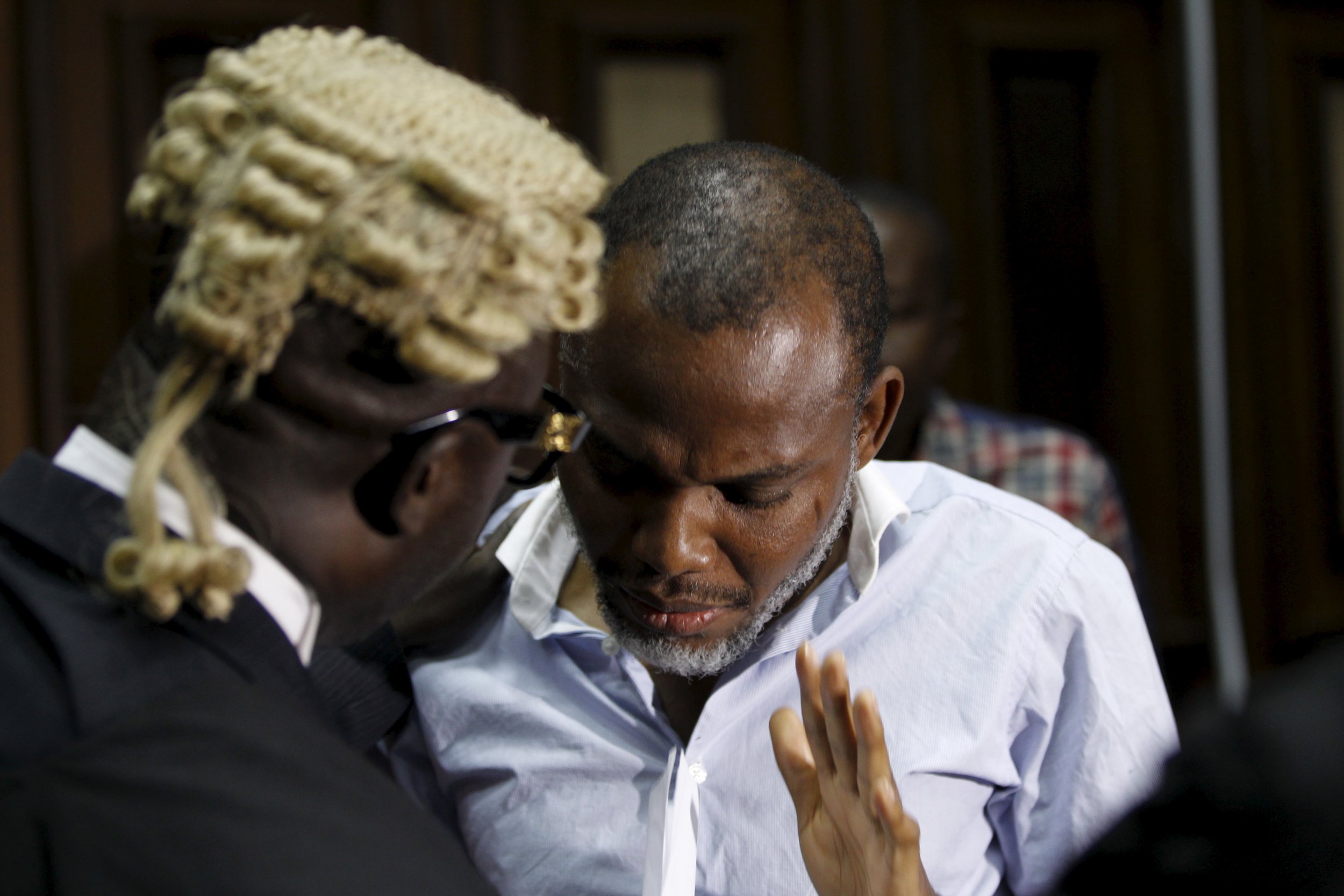 Aloy Ejimakor, the Special Counsel to Nigerian Biafra political activist, Nnamdi Kanu, and the proscribed Indigenous People of Biafra (IPOB), says he has filed a complaint with the African Commission on Human and Peoples' Rights (ACHPR), 'requesting it holds Nigeria to it's treaty obligations against Extraordinary Rendition'.
Extraordinary rendition is the practice of kidnapping or capturing people and sending them to countries that use torture or abuse in interrogations. IPOB proponents insist Kanu was abducted, not arrested in Nairobi Kenya, and they are contending the legality of seizing the Nigerian separatist leader in a land he is not a citizen of.
According to the legal practitioner, "the trial within trial has started".
"UPDATE: In addition to the various legal, diplomatic & political battles for His Excellency, I've today filed a Complaint with the African Union's ACHPR, asking it to hold Nigeria to its treaty obligations against Extraordinary Rendition. The trial within trial has started," Ejimakor wrote on his known Twitter handle on Thursday.
Recall that Kanu was re-arrested in late June in Kenya.
Kanu, who founded IPOB in 2012 had been broadcasting from the diaspora and encouraging people of Eastern Nigeria to meticulously push for a sovereign state of Biafra.
READ ALSO: N1bn approved by Nigerian govt for payment of dead doctors benefits
While the idea of a Biafra nation is not new, IPOB has been at the forefront lately, and has garnered massive following.
Kanu had fled Nigeria in 2017, after security forces reportedly stormed his house, at the period he was on bail.
Until his rearrest in Kenya and transfer to Nigeria, the 54-year-old never visited Nigeria – not even when his parents died.