The video of a woman celebrating her 50th year birthday in a coffin has surfaced on social media.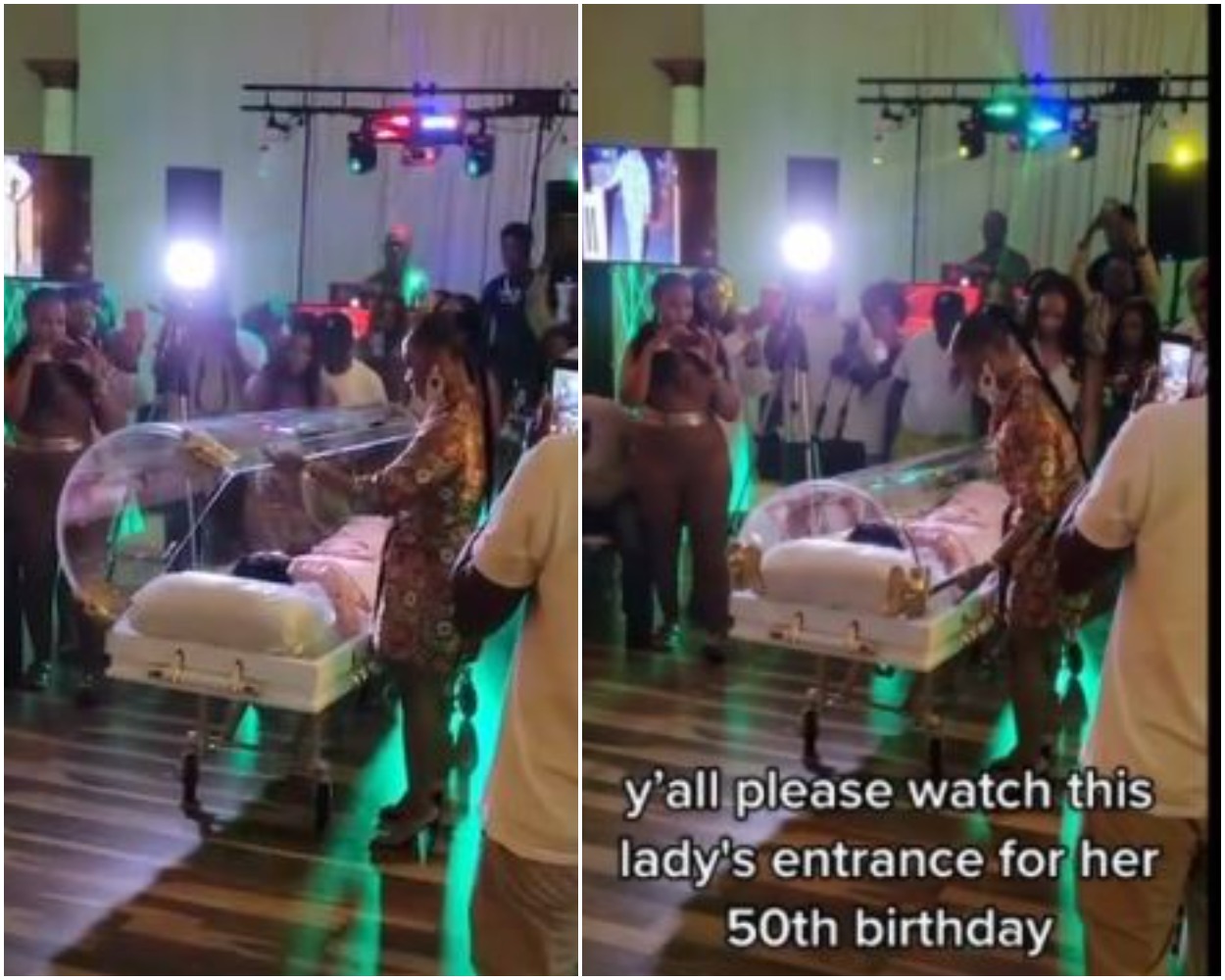 In the viral video, the yet to be identified woman was seen celebrating her 50th birthday which was themed 'Life after death' in a transparent coffin in the presence of family and friends.
She was also cheered on after making a speech about the life, she had lived, making an entrance into her new life with her rising from a coffin.
In a transparent casket, an American woman Who her identity is yet to be know allegedly came at the venue for her 50th birthday inside a Transparent glass casket, the Video that was allegedly posted on instagram sparked Reactions as social media users were left in the state of Bewilderment.
READ ALSO: Kaduna: Bandits Kidnapped Emir, Demands ₦200m for Ransom
In the video footage, the woman was spotted making entrance into the room laying flat inside a glass Coffin as people were cheering up moment she enter the room.
Immediately she eventually enter the room, a man dashed over to her and removed the casket's cover, The 50-year-old American woman then sat in the coffin with a microphone in her hand.
The birthday girl's theme was "Life After Death."